An Atlanta Housing staff-led sustainability task force has united with a green vision and mission to help Atlanta's lowest income residents adapt to new climate realities, lower housing and utilities costs, encourage energy efficient and resilient housing, reward green infrastructure and development, and expand opportunities for all in the green economy. This collaborative task force is comprised of staff from 11 different AH departments who are driven to improve the agency to better serve our community and environment.
The task force has implemented award-winning sustainable procurement processes, prioritizing sustainability in development opportunities. Their work is consistently mutualistic, resulting in benefits for residents, property owners, developers, and the agency. Along with partner Southface, the sustainability task force launched the Energy Efficiency Rent Boost (EERB) program, which has reduced energy costs for over 80 single-family and multi-family units since January 2022. As part of the EERB incentives for property owners, AH partnered with Lowe's and Solar Energy Loan Fund to secure discounts and low-cost capital to encourage landlords to implement efficiency upgrades. The EERB program and access to other incentive programs enable property owners to take advantage of special discounts, rebates, capital, and increased rental income when they make energy improvements to their properties. With expensive utilities costs being one of the main reasons for tenant turnover, these incentives empower property owners to retain more tenants, increase revenues and save money, while reducing energy costs for tenants and keeping pace with climate-focused advancements, a win-win.
Also in 2022, the task force collaborated with The Recycling Partnership and Live Thrive by participating in the "Do You Recycle? Challenge." This campaign helped to track and increase recycling participation for over 1600 residents in 11 AH properties through friendly competition, diverting 7 tons of trash from landfills over six months which equates to twenty metric tons of greenhouse gases abated from our atmosphere. Multifamily properties face challenges that often prevent them from accessing municipal recycling service. In the Challenge, AH's Georgia Avenue property was recognized for having the greatest decrease in contamination rate from start to finish and awarded with additional funds for further recycling infrastructure improvements. AH will continue encourage property managers to track recycling performance through an innovative, AI data-driven app, Zabble, enabling AH to keep residents informed about their contribution to sustainable waste management.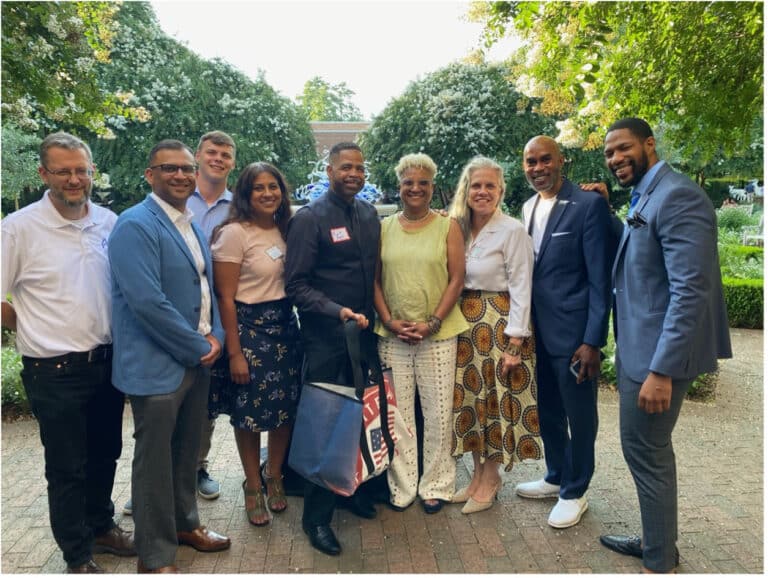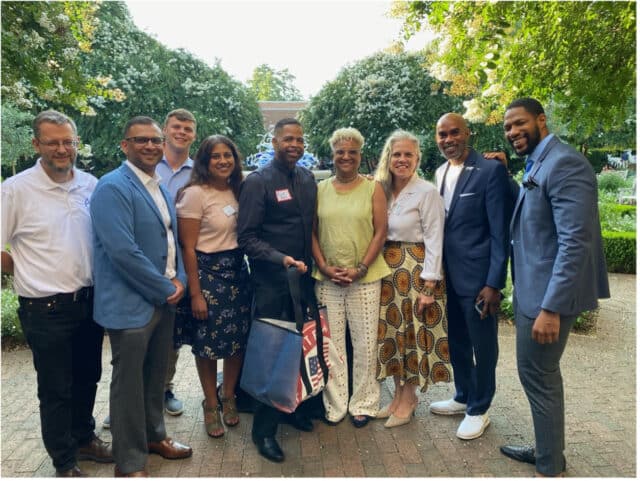 Over the coming months, the task force will finalize a strategic plan to determine green goals and deliverables. Progress to date includes a 15 percent reduction in energy consumptions, and the agency's carbon footprint has been established. These and other metrics will help determine how, by how much, and when emissions can be lowered in the strategic planning process. 1500+ AH units are already green certified. All AH-owned properties have been benchmarked in Energy Star Portfolio Manager and are fully compliant with Atlanta's Commercial Building Energy Ordinances. This October, Utilities Manager Jeff Davis was able to generate annual cost and energy savings for the agency by acquiring AH upgraded LED lighting through a Georgia Power rebate program, resulting in a sizeable energy efficiency upgrade. These sustainability accomplishments and future plans are not only good for the environment but lower costs and increase AH's resilience in the face of future climate hazards.
The task force is also committed to spreading the message internally about the benefits of staff going green in their own lives via an awareness campaign as well as evangelizing to residents, landowners, and developers. "Development in the future has to be [greener] – it hedges against inflation, expands job growth and training opportunities for our residents, and reduces the need for expensive retrofits sure to come in the future," stated Sr. Vice President of Strategy, Policy, and Regulatory Affairs Paul Vranicar.
The task force will continue to track all that has been learned and accomplished as Atlanta Housing builds a path towards a more sustainable future for our residents, our partners, and our organization. AH will continue to work with its partners for opportunities to share in fundraising and implementing further leading innovations in sustainability. Stay tuned for updates on the work of this fantastic Green Team.