On Wednesday, September 14 our partners at Columbia Residential hosted the grand-reopening of Columbia at Capitol View, a newly renovated, mixed-income community located in Adair Park. At its inception in the late 1890s, Adair Park was largely home to railroad and steel plant workers and other working-class families. In the 1950s, demographics of the neighborhood shifted rapidly from white to black residents who were able to form a thriving community before tough years of decline and substandard conditions in the latter half of the century. With its historic charm and proximity to the Atlanta Beltline, the neighborhood has faced rapid gentrification as a younger, more affluent population jockeys for homes alongside lifelong residents. The goal in the redevelopment of Columbia at Capital View is to permanently preserve affordable housing in this sought-after neighborhood.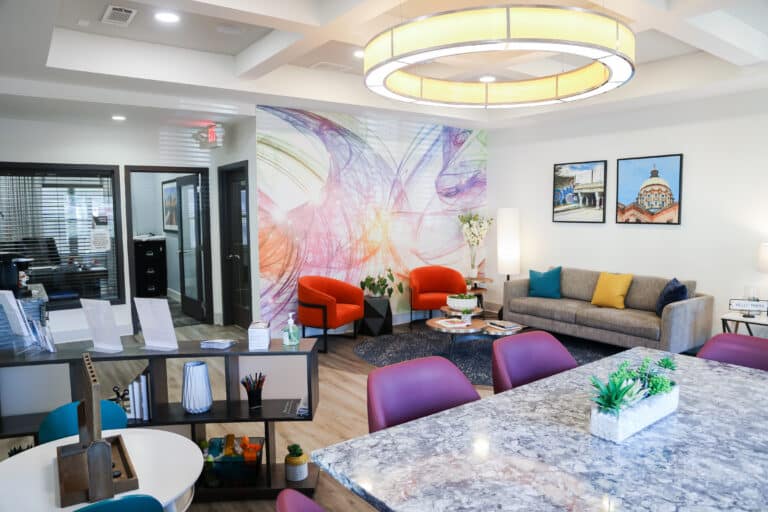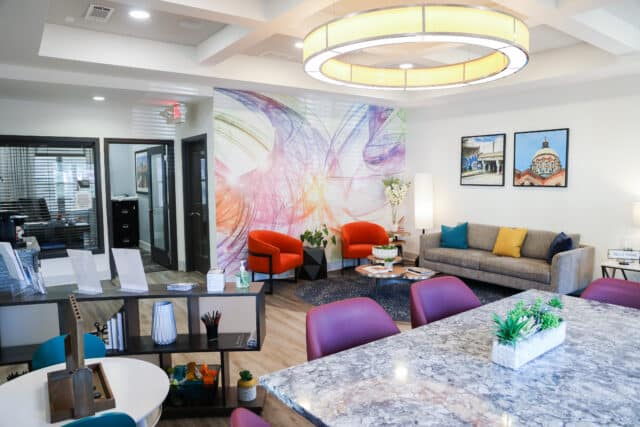 Led by Columbia Residential, the $27 million project was financed through partnerships with the City of Atlanta, Invest Atlanta, Atlanta Housing, Enterprise Community Partners, Partners for Home, Bank of America, and a pre-development grant from the Annie E. Casey Foundation. Renovations began in February 2020 and construction ended this past May. Amenities and common areas were expanded to include a new business center, central laundry, community room and covered grilling area. Unit updates include fully equipped kitchens, energy efficient appliances and fixtures, and ceramic bath tile. The original oak floors in each unit were restored preserving the historic character of each property while also adhering to high standard of construction and design.
The property has a total of 120 affordable units. Atlanta Housing has provided HomeFlex subsidy commitments of up to 20 years for 43 units with an additional 24 reserved as HAVEN supportive housing for individuals that meet HUD's definition of homeless. The remaining 53 units are marketed to individuals whose income averages between 40 to 70 percent AMI.
"The $27 million renovation of Columbia at Capitol View is an example of what we can achieve when working collaboratively with the public and private sectors. Atlanta Housing is proud to play a vital role in the renovation and long-term affordability of this historic property," says Eugene Jones, Jr., president and CEO of Atlanta Housing.
Projects like Columbia Capitol View ensure that Atlanta is a city where opportunities for economic advancement are available to residents of all income levels. Because our partners share our commitment to providing access to quality public services, amenities, and housing, AH has helped to provide a place where residents, regardless of income level, can live, work and thrive.