AH often partners with private sector developers to redevelop its former public housing sites and other parcels. These public-private partnerships maximize the strengths of both parties, such as the private sector developer's access to private capital and market discipline, as well as AH's access to public resources and established relationships with key stakeholders.
For more information about partnering with AH as a developer or development team, go to Doing Business With AH.
New Real Estate Development Activity
HERNDON SQUARE
ATLANTA, GEORGIA
(Formerly Herndon Homes)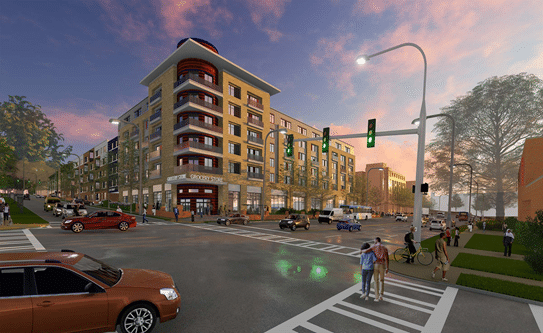 Hunt Companies Inc. and Oakwood Development Group
Residential (approximately 700 units)
563 rental/home-ownership units (with affordable housing)
105 senior housing units
Institutional/Community
A new health and wellness center and S.T.E.A.M. center
Commercial
Retail – including a grocery store
Phase 1 – Herndon Senior (105 affordable units) construction start Fall 2018
Mixed-use, mixed-income urban redevelopment
$150 M total development cost
CIVIC CENTER
ATLANTA, GEORGIA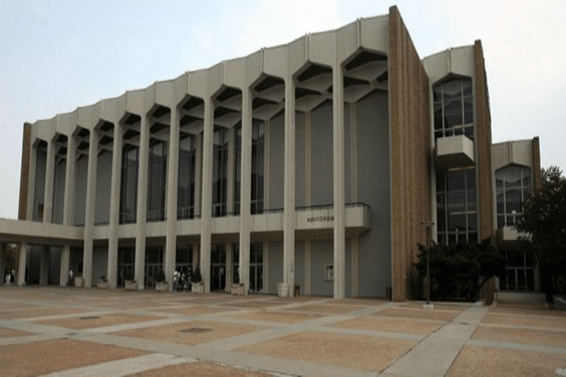 Weingarten Realty and other developers TBD
Residential
Overall goal for the site is a minimum of 30% affordable housing
Estimated 420 units to be developed by AH, of which 280 units would be affordable to low-income households
Commercial/Retail/Civic
AH acquisition of land closed November 2017; community and public outreach process commenced December 2017
Mixed-use, mixed-income urban redevelopment
Estimated +$300 M total development cost
ENGLEWOOD MANOR
ATLANTA, GEORGIA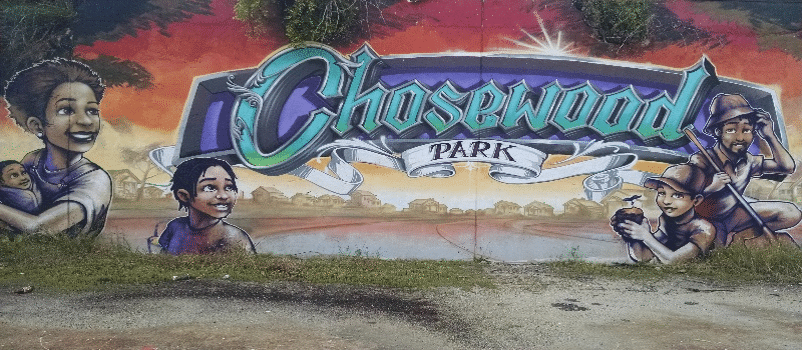 The Michaels Development Group & The Benoit Group
Residential
Plans to include low-density housing (single family, townhomes, duplexes) to compliment surrounding Chosewood community
Commercial/Retail/Civic
Master Planning: Spring 2018
Infrastructure Development: Summer 2018
Housing Development: 2019
Mixed-use, mixed-income urban redevelopment
26 Acres – Englewood Manor
20 Acres – Englewood North (acquired land)
CHOICE NEIGHBORHOODS
ATLANTA, GEORGIA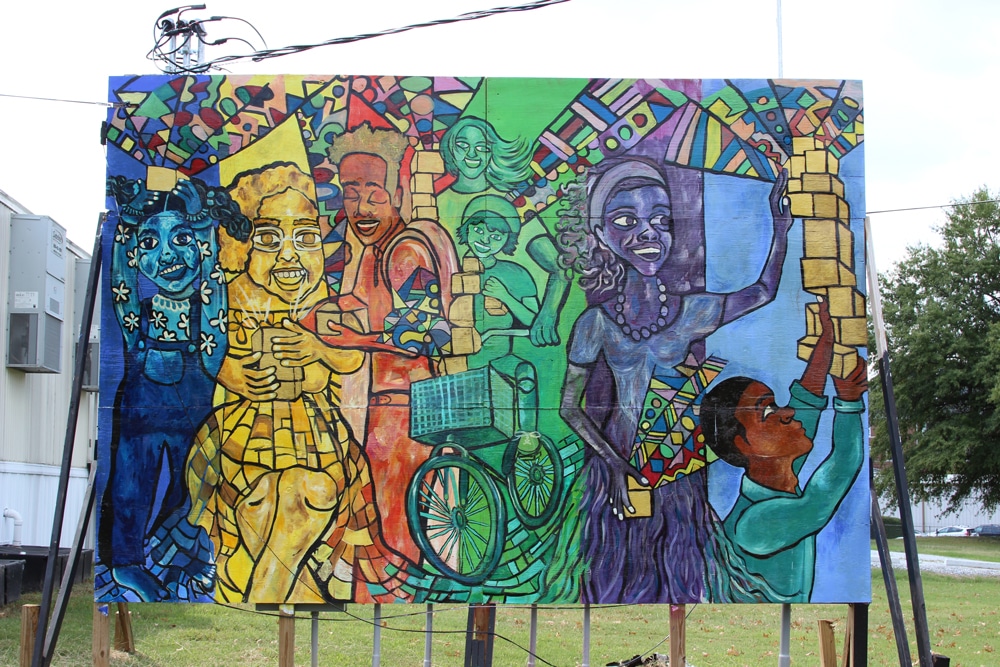 Housing
Scholars Landing (Redevelopment of Former University Homes) (588 units total)
Independent Senior Living (100 units)
Senior Assisted Living (60 units)
Multifamily Residential (395 units)
For-Sale Townhomes (33 Townhomes)
Community Building + Offices (adaptive re-use)
Builds on the neighborhood assets while creating a framework to address the ongoing issues of livability, safety, education, community services, and vacant and blighted properties. Aligning with the approach to revitalization developed by Invest Atlanta for the Westside TAD Study Area, Choice Neighborhoods investments include:
Demolition of vacant and distressed structures in partnership with City of Atlanta code enforcement
Restoration of existing housing stock to include owner-occupied rehab in partnership with the City Department of Planning and Community Development
Acquisition of green space
Urban farming and healthy living programs
Installation of neighborhood history trail markers
Enhancement of pedestrian connectivity
Multifamily (135 units) closing scheduled for Spring 2018
Multifamily (135 units) closing scheduled for Spring 2018
Mixed-use, mixed-income urban redevelopment
$30 million Implementation Grant from HUD, plus $400 million in leverage commitments
WEST HIGHLANDS
ATLANTA, GEORGIA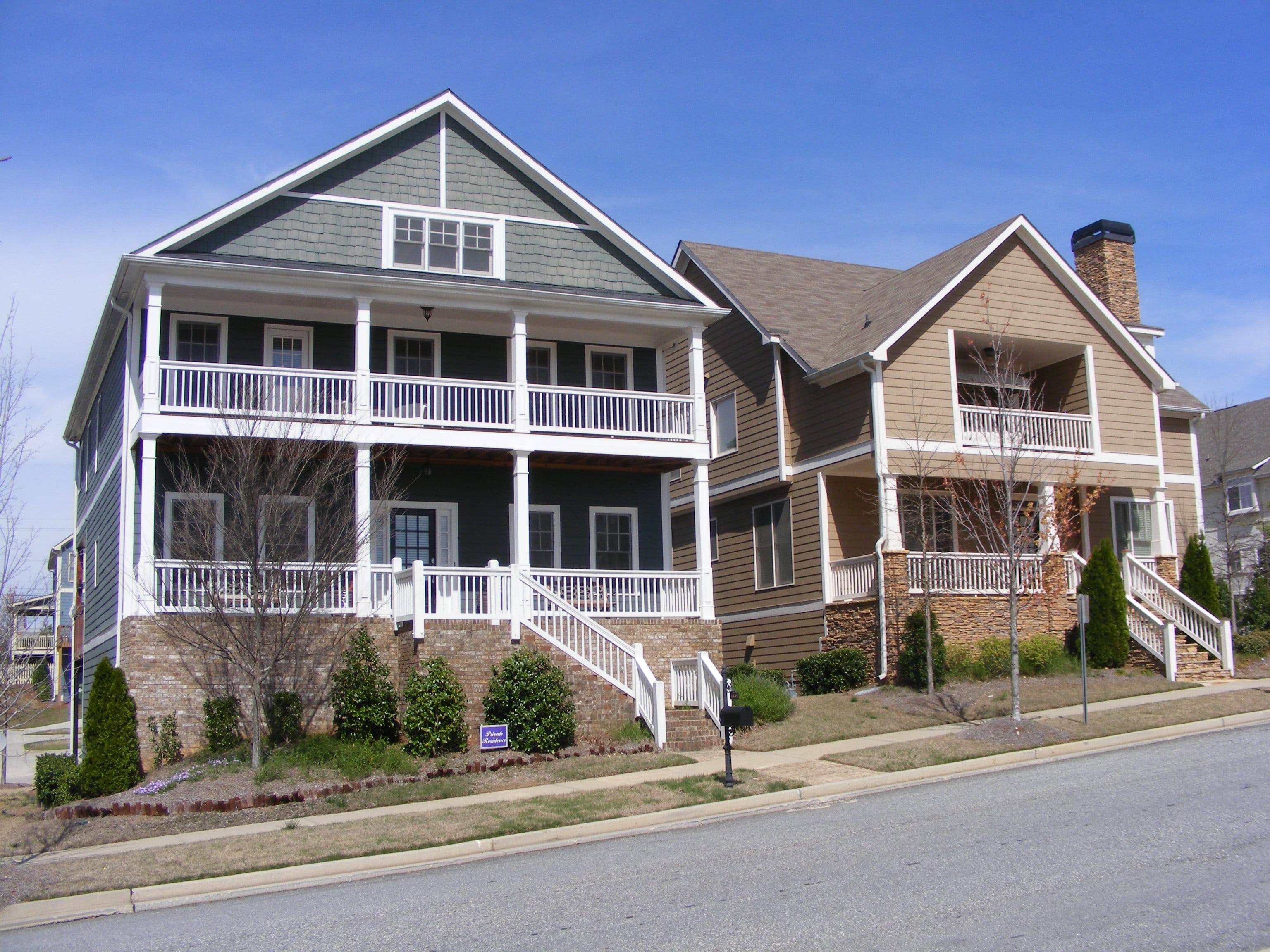 Perry Homes Redevelopment, LLC
Columbia Residential (Multi-family)
Brock Built (For-sale)
Atlanta Housing
Perry Boulevard, NW Atlanta, Council District 9
Residential
700 rental/786 for-sale
568 multi-family rental units (310 affordable units)
132 affordable senior housing units
786 for-sale (318 closed, 87 affordable)
Institutional/Community
Westside Atlanta Charter School
Herman E. Perry Park
Commercial
Retail – potential future
All rental complete.
Homeownership to be complete 2022.
Mixed-use, mixed-income redevelopment
AH-Owned Communities
Barge Road Highrise
Cheshire Bridge Road Highrise
Cosby Spear Highrise
East Lake Highrise
Georgia Avenue Highrise
Hightower Manor Highrise
Marian Road Highrise
Marietta Road Highrise
Peachtree Road Highrise
Martin Street Plaza
Westminster