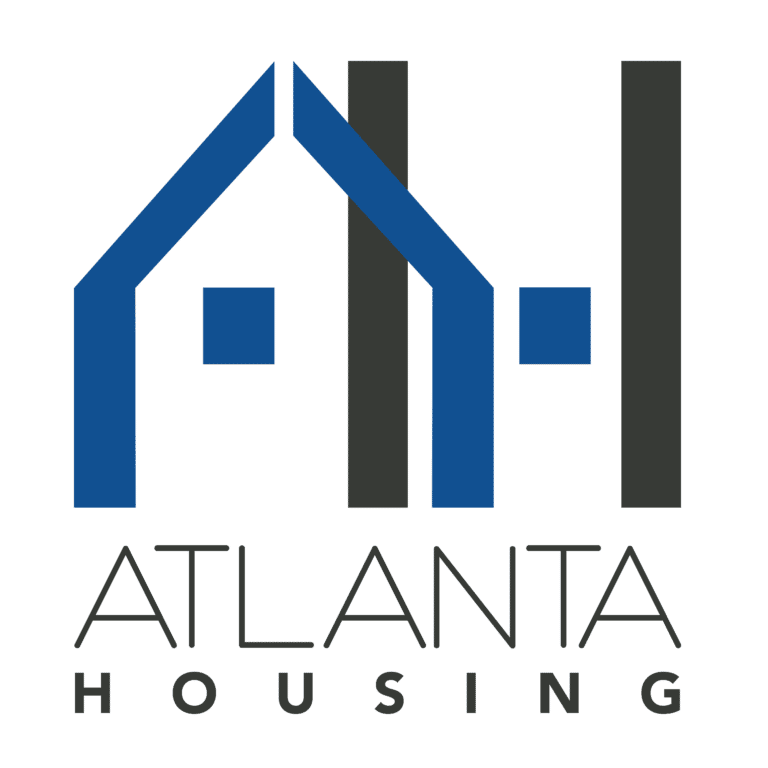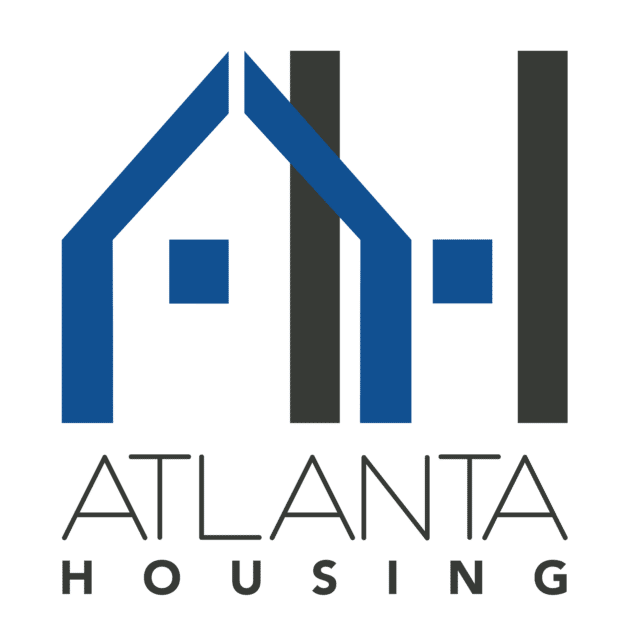 AH Board Approves Five-Year Strategic Plan To Create, Preserve 10,000 Housing Units
January 25, 2023
ATLANTA -- The Atlanta Housing Board of Commissioners today approved a Strategic Plan that calls for the creation and preservation of 10,000 housing units over the next five years.
"We are excited to embark upon a five-year journey that we believe is ambitious and achievable, and aligned with Mayor Andre Dickens' goal of building and preserving 20,000 affordable housing units over eight years," said Larry Stewart, chair of the AH Board of Commissioners. "This plan's implementation is critical to the health of Atlanta's neighborhoods.  Along with our civic and development partners, we intend to serve as a significant voice and execution arm for building and preserving affordability to address Atlanta's growing housing crisis."
The Strategic Plan sets forth the following six goals:
Goal 1: Create or Preserve 10,000 Affordable Housing Units
Goal 2: Enhance Housing Assistance Resources for Atlantans in Need
Goal 3: Create Opportunities for Individuals, Families, and Children to Thrive
Goal 4: Build or Expand Partnerships to Pool Resources and Maximize Impact for the Benefit of Families
Goal 5: Communicate the Impact of Atlanta Housing's Work to Atlanta
Goal 6: Strengthen Atlanta Housing Operations
In order to reach the 10,000-unit goal, AH will activate more than 300 acres of its vacant land to achieve 5,000 new units, or half of the overall goal. The other half will come from preserving existing units. Both creation and preservation of units will require an AH investment of more than $250 million, with $220 million allocated toward creation of new units and $30 million allocated toward preservation. To supplement these efforts, a dashboard, available on the corporate website, helps to increase transparency and chart progress. The dashboard includes a map of the current state of AH's voucher-based programs, including public housing, HomeFlex, and other sites. It also pinpoints AH's priority development sites, along with projected unit counts.
The plan's people-centered approach is key.  "The people of Atlanta need affordable housing now more than ever. We want to make Atlanta a more inclusive community by connecting our residents to safe, quality homes across the city," said Eugene E. Jones, Jr., president and CEO of Atlanta Housing.  "In keeping aligned with our people-focused mission, another important component of this plan is to help our residents attain self-sufficiency, which is vital if we are to maximize our impact and deliver on our vision of a more affordable Atlanta with healthy, thriving neighborhoods."
Click the photo to view the plan.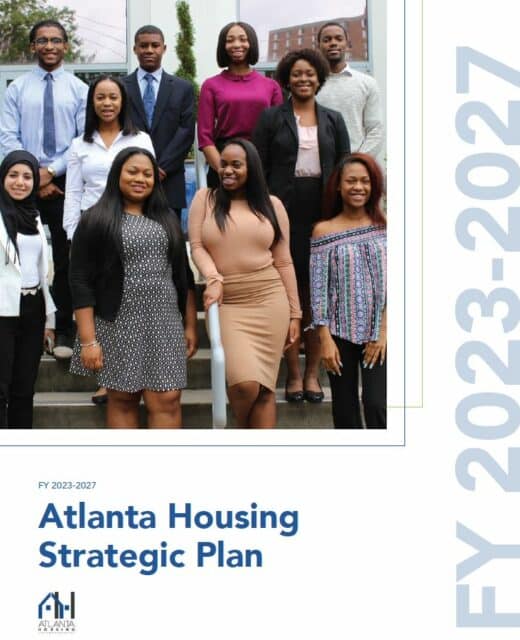 ABOUT ATLANTA HOUSING
Led by President and CEO Eugene Jones, Jr., the Housing Authority of the City of Atlanta, Georgia (AH), is the largest housing authority in Georgia and one of the largest in the nation. AH provides and facilitates affordable housing resources for nearly 27,000 low-income households comprised of approximately 45,000 people, including AH-owned residential communities, tenant-based vouchers, supportive housing, and homeownership opportunities. Programs are funded and regulated by the U.S. Department of Housing and Urban Development. Visit AH at atlantahousing.org or follow us on Instagram, Twitter and LinkedIn at @housingatlanta.