Thank you for visiting. Please check this page frequently for important scholarship opportunities.
HAI Group Resident Scholarship Program
The HAI Group Board of Directors is committed to helping improve the lives of people who live in public and affordable housing. One of the ways we do this is through our Resident Scholarship Program, which has awarded more than $1,400,000 to more than 450 students to date!
To learn more, click here.
UCN Scholarship Program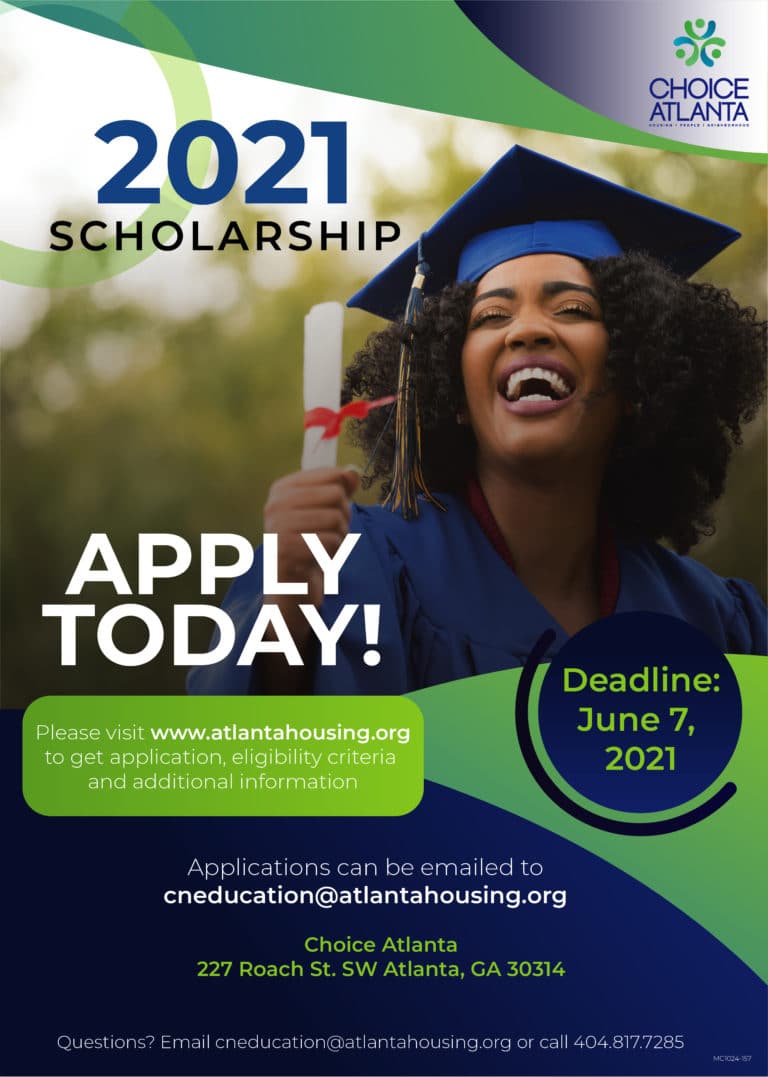 The Choice Neighborhood (CN) Scholarship Program is an initiative of the Choice Neighborhood Implementation Grant Program, which was awarded to Atlanta Housing and the City of Atlanta in September 2015 by the U.S. Department of Housing and Urban Development. The creation of the Choice Neighborhood Scholarship Program fulfills a CN goal for educational achievement by assisting eligible individuals to achieve postsecondary education goals. Scholarships will be awarded without regard to race, religion, sex, color, national origin, disability or familial status. All candidates for the scholarship must complete the attached application and meet established eligibility criteria. Award amounts will be determined by a selection committee based upon the review of student merit and need. If awarded, funds will be disbursed directly to the educational institution, and can be used for tuition or any school or student-related costs and fees.
To learn more and apply, click here.