REAL ESTATE PLANNING AND DEVELOPMENT
HERNDON SQUARE
ATLANTA, GEORGIA
(Formerly Herndon Homes)
Hunt Companies Inc. and Oakwood Development Group
Program Manager: Pennrose Development
Residential (approximately 713 units)
584 rental units (with 40%  of the units projected to be reserved for households earning <80% area median income)
97 affordable senior housing rental units
32 homeownership units
Institutional/Community
Community-focused health and wellness center and S.T.E.A.M. programming
Commercial
Retail – including a grocery store
Phase 1 – Herndon Senior (97 affordable units) leasing Spring 2021
Mixed-use, mixed-income urban redevelopment
Approximately $200M total development cost
CIVIC CENTER
ATLANTA, GEORGIA
Residential/Commercial/Retail/Civic
A mix of residential and commercial uses anchored by the preservation of the historic Civic Center auditorium as a community-serving performing arts center
AH acquisition of land closed November 2017; Stakeholder Engagement & Visioning Spring 2021; RFP Issuance Fall 2021
Mixed-use, mixed-income urban redevelopment
Estimated +$300M total development cost
ENGLEWOOD MANOR
ATLANTA, GEORGIA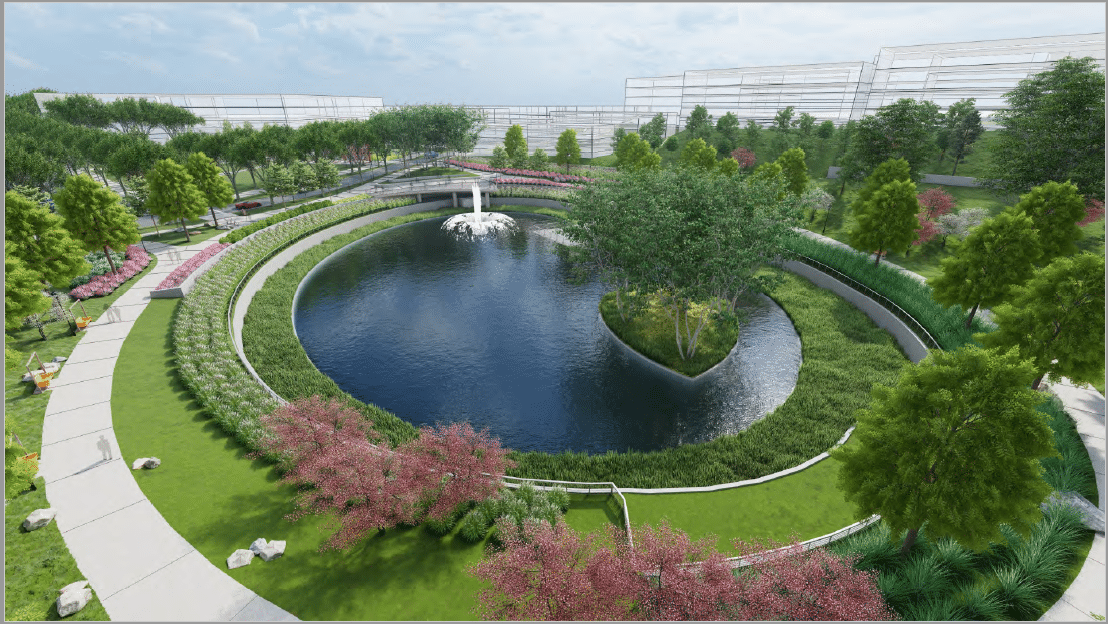 The Michaels Development Group and The Benoit Group
Residential
Plans to include 828 rental units, projecting approximately 50% affordable for households earning up to 80% AMI
80 single family and townhome for-sale units with a minimum of 20% affordability
Commercial/Retail/Civic
In addition to neighborhood-serving retail development, plans include a stormwater pond to serve the 30.4-acre site and neighboring parcels in the Chosewood community. The innovative green infrastructure plan includes public trails and greenspace with connectivity to the surrounding Chosewood Park neighborhood, adjacent BeltLine Crossing Park and Atlanta BeltLine.
Master Planning: to be completed August 2021
Infrastructure Development: Complete May 2023
Housing Development:
Englewood Manor IA Multifamily (Complete November 2024)
Englewood IB Senior (Complete November 2024)
Englewood IIA Multifamily (Complete April 2024)
Englewood IIB Multifamily (Complete December 2025)
Mixed-use, mixed-income urban redevelopment
30.4 Acres – Englewood Manor
LONDON TOWNHOMES
ATLANTA, GEORGIA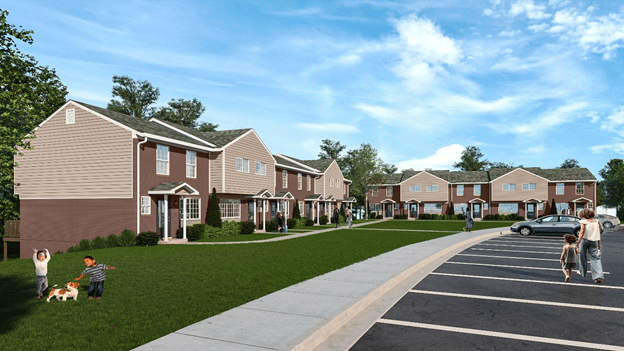 Substantial rehabilitation of existing 200 cooperative townhomes with conversion to 90% affordable housing units
Construction complete August 2022
Invest Atlanta Co-Investment, AH HomeFlex
CHOICE NEIGHBORHOODS
ATLANTA, GEORGIA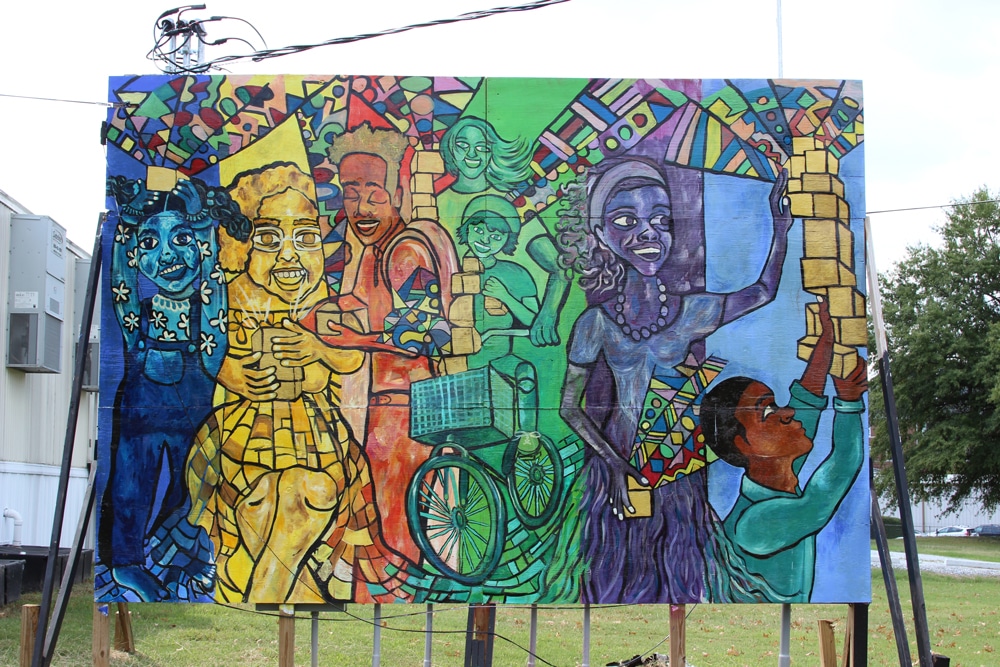 Housing
Scholars Landing (Redevelopment of Former University Homes) (588 units total)
Independent Senior Living (100 units)
Senior Assisted Living (60 units)
Multifamily Residential (395 units)
For-Sale Townhomes (33 Townhomes)
Community Building + Offices (adaptive re-use)
Builds on the neighborhood assets while creating a framework to address the ongoing issues of livability, safety, education, community services, and vacant and blighted properties. Aligning with the approach to revitalization developed by Invest Atlanta for the Westside TAD Study Area, Choice Neighborhoods investments include:
Demolition of vacant and distressed structures in partnership with City of Atlanta code enforcement
Restoration of existing housing stock to include owner-occupied rehab in partnership with the City Department of Planning and Community Development
Acquisition of green space
Urban farming and healthy living programs
Installation of neighborhood history trail markers
Enhancement of pedestrian connectivity
Multifamily (135 units) closing scheduled for Spring 2018
Multifamily (135 units) closing scheduled for Spring 2018
Mixed-use, mixed-income urban redevelopment
$30 million Implementation Grant from HUD, plus $400 million in leverage commitments
WEST HIGHLANDS
ATLANTA, GEORGIA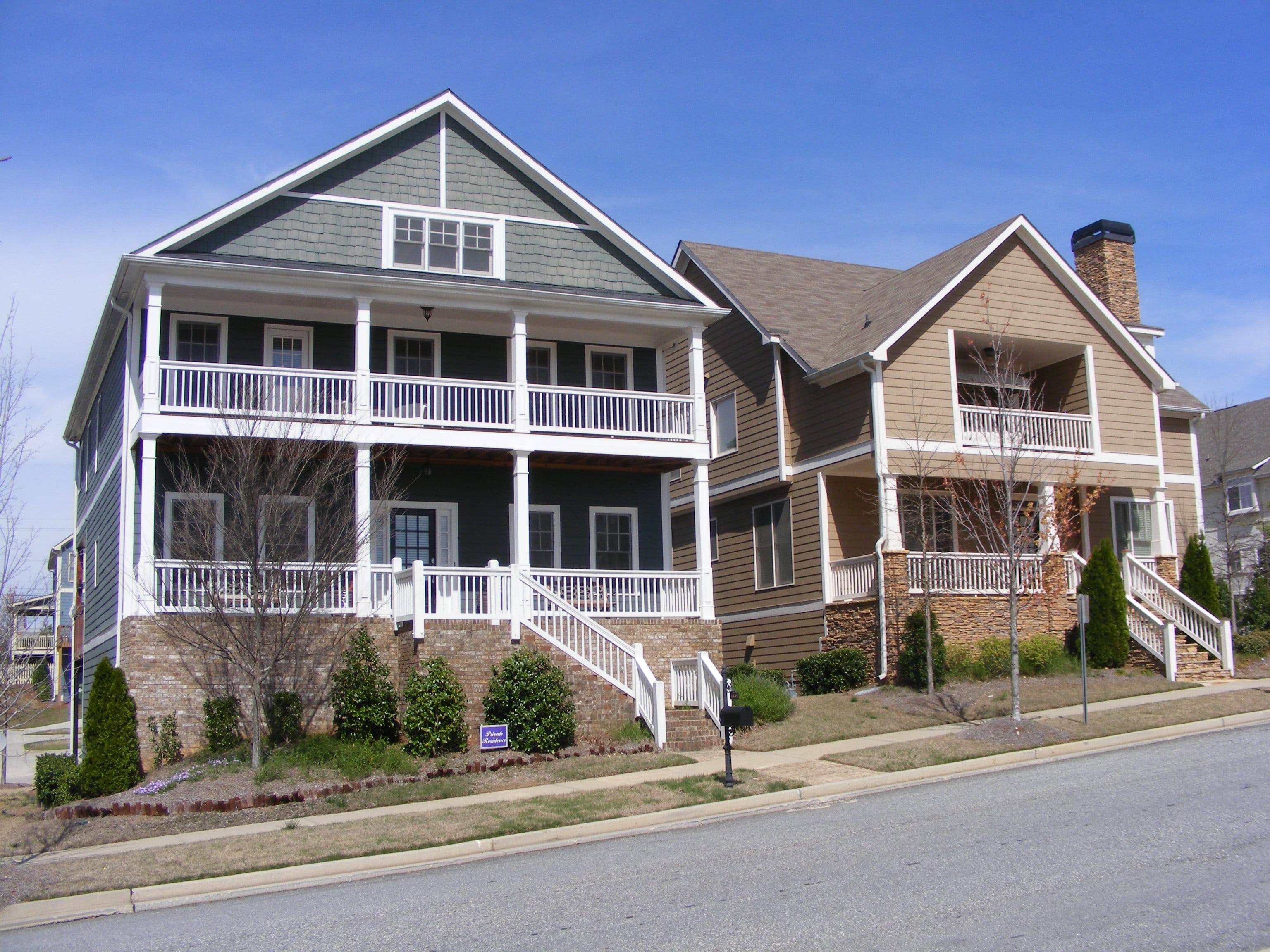 Perry Homes Redevelopment, LLC
Columbia Residential (Multi-family)
Brock Built (For-sale)
Atlanta Housing
Perry Boulevard, NW Atlanta
Residential
700 rental/786 for-sale
568 multi-family rental units completed (310 affordable units)
132 affordable senior housing units completed
876 for-sale (442 closed, 274 affordable)
Institutional/Community
Herman E. Perry Park
Commercial
Retail – potential future
All rental complete.
Homeownership to be complete 2026.
Mixed-use, mixed-income master-planned community