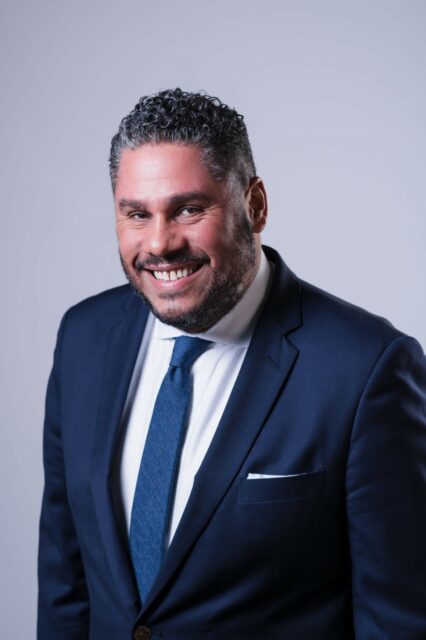 ATLANTA — Atlanta Housing (AH) announced today that Mayor Andre Dickens has appointed Joel Alvarado to its Board of Commissioners. Alvarado will replace former Commissioner Tené Traylor following her resignation on March 31, 2023.
"The Atlanta Housing Board of Commissioners is pleased to announce the appointment of Joel Alvarado," said Eugene Jones, Jr., President and CEO. "As a trusted leader and advocate for economic justice and equity in Atlanta and beyond, I am confident that Joel's experience will prove to be invaluable to Atlanta Housing. I look forward to working with him as we move forward to make Atlanta an affordable city for all."
Alvarado currently serves as VP of Strategy and Engagement for the Partnership for Southern Equity. In that role, he is responsible for developing and implementing highly effective programmatic strategies that realize measurable impacts in the organization's mission of promoting racial equity and shared prosperity for all in the growth of metropolitan Atlanta.
Professionally, Alvarado spent most of his career in the government sector lobbying for private, public, and nonprofit interests. Previously, he served as Executive Vice President of External Affairs at Ohio River South, where he was instrumental in growing the organization by providing effective thought leadership and representation to a diverse portfolio including Fortune 500 companies, national nonprofits, and local governments. He also represented Gwinnett County at the State Capitol, served as Policy Director for the Georgia Campaign for Adolescent Power and Potential and was Policy Analyst/Lobbyist for the Mexican American Legal Defense and Educational Fund in the Southeast.
Alvarado earned a B.A. in History at Morehouse College and an M.P.A. in Public Policy at Clark Atlanta University.