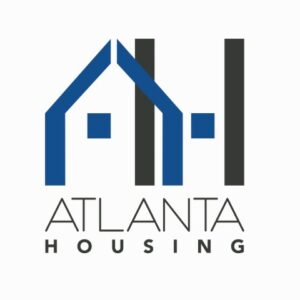 Atlanta Housing Announces Resignation
of President and CEO Eugene Jones, Jr.
September 12. 2023
Atlanta – Atlanta Housing (AH) announces the resignation of President and CEO, Eugene E. Jones, Jr., effective December 31, 2023. Jones assumed leadership in October of 2019 during a critical period for affordable housing in Atlanta. Under his leadership, AH has made remarkable strides, investing heavily in the community, navigating the challenges faced by the COVID-19 pandemic, and launching transformative projects with the benefit of stronger relationships with key stakeholders and developers.
Most recently, under Mr. Jones's leadership, Atlanta Housing and the City of Atlanta secured a $40 million Choice Neighborhoods grant for the transformation of the former Bowen Homes site, bolstering AH's efforts to revitalize distressed neighborhoods and enhance the quality of life for residents. This grant will pave the way for an over $500 million comprehensive neighborhood transformation on the westside of Atlanta and in one of Mayor Andre Dickens' priority areas for action. "Gene's leadership has been invaluable," said Atlanta Housing Board of Commissioners Chairman Larry Stewart. "He has brought stability to this agency, incomparable affordable housing knowledge and experience, compassion for both the residents and the staff, and he is leaving behind a roadmap for continued success. That's what excellent leaders do. He will be sorely missed."
During the Covid-19 pandemic, Jones ensured that AH continued to provide essential housing services to Atlanta's most vulnerable residents while implementing robust safety measures to protect both tenants and staff. Always mission driven, during his four-year tenure Jones spearheaded a series of transformative initiatives that have left a lasting impact on Atlanta's affordable housing landscape. Atlanta Housing invested an impressive $128 million in development, creating 3,348 units of affordable housing and preserving 4,972. Housing Choice was expanded with over 19,000 households receiving housing vouchers as of July 31, 2023. This commitment to expanding affordable housing opportunities has been instrumental in addressing the city's growing housing needs and promoting equitable inclusivity during a period of soaring housing costs in Atlanta and around the nation.
A visionary $12 million redevelopment of the historic Roosevelt Hall, a project accelerated under Jones's leadership, advanced Atlanta Housing's commitment to not only creating and preserving affordability, but to revitalizing neighborhoods. This mixed-use development will foster economic development, job creation, and community engagement through Atlanta Housing's Choice Neighborhoods programming.
Jones stewarded critical partnerships and collaboration with the city government, the U.S. Department of Housing and Urban Development (HUD), and community partners to further both Atlanta Housing and the City's goals to move urgently to redevelop key areas of the city and vacant land. This led to a reimagining of unused spaces into vibrant, affordable housing communities like that of Juanita H. Gardner Village, a fully affordable $25.6 million development for seniors which broke ground in August of 2022. The construction of 108 amenity-rich units is anticipated for completion at the end of 2023. This kind of collaborative approach has resulted in more comprehensive and effective strategies to address Atlanta's housing challenges and create sustainable solutions that elevate economic and social opportunities for individuals and families.
Despite these professional accomplishments as AH president and CEO, Jones took driving company culture personally. Acts like daily email affirmations send directly from him to all staff fostered an environment strong on employee recognition, unity, and work-live balance. "It's been a heartwarming experience to lead such a dedicated, talented staff and to inspire senior leaders to push beyond boundaries to intentionally and unselfishly serve those in need," said Jones. "I couldn't have asked for a better group of people to call my staff. I tried my best to always put them and the residents first. I hope my staff will always remember how much I cared—sincerely cared—about them, their wellbeing and their families."
Atlanta Housing extends its heartfelt gratitude to Eugene E. Jones, Jr. for his leadership and commitment to advancing the mission of Atlanta Housing. His work expanded the legacy of innovation established by Atlanta Housing's founders, and his commitment to putting people first will live on as Atlanta Housing continues to open new doors to quality affordable living for all.
ABOUT ATLANTA HOUSING
Led by President and CEO Eugene Jones, Jr., the Housing Authority of the City of Atlanta, Georgia (AH), is the largest housing authority in Georgia and one of the largest in the nation. AH provides and facilitates affordable housing resources for nearly 27,000 low-income households comprised of approximately 45,000 people, including AH-owned residential communities, tenant-based vouchers, supportive housing, and homeownership opportunities. Programs are funded and regulated by the U.S. Department of Housing and Urban Development.
Visit AH at atlantahousing.org or follow us on Instagram, Twitter and LinkedIn at @housingatlanta.