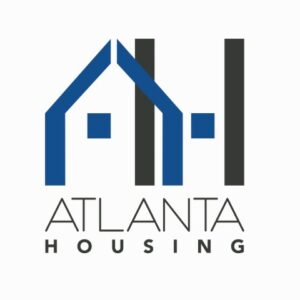 Atlanta Housing Assembles Committee
To Lead National Search for New President and CEO
Atlanta Housing (AH) announced today the launch of a nationwide search for a new President and CEO.  The search for a new President and CEO follows the resignation announcement of current President and CEO Eugene E. Jones, Jr., who will serve in the role until December 31, 2023.
To lead the search effort, the AH Board of Commissioners has formed a committee chaired by Commissioner Duriya Farooqui, comprised of commissioners, and non-profit and business leaders. It will be tasked with interviewing and identifying candidates for final consideration by the board. "I am honored to lead the search committee on behalf of the AH Board of Commissioners and grateful to the civic leaders who have agreed to serve," said Farooqui.  "At a moment when our city has so much momentum to expand affordable housing, no role will be more critical than the next CEO of Atlanta Housing, for executing on it." The committee also includes:
Larry E. Stewart, Chairman, Atlanta Housing Board of Commissioners
Rosalind Elliott, Atlanta Housing Board of Commissioners
Bill Bolling, Associate Director, Arthur M. Blank Family Foundation
Matt Bronfman, Principal and Chief Executive Officer, Jamestown
Renee Glover, Founder and Managing Member, The Catalyst Group, LLC
Alan Ferguson, Sr., President and CEO, Atlanta Habitat for Humanity
"Atlanta Housing will be searching for an experienced leader who will continue our crucial work along the path already forged by the AH Team to ensure that affordability becomes a reality for those who wish to call Atlanta home," said Board Chair Larry E. Stewart. "Identifying someone committed to working in alignment with our 5 Year Strategic Plan, which includes reaching our goal to create or preserve 10,000 affordable housing units within five years, is paramount. This role requires visionary leadership and a collaborative mindset rooted in putting people first. I am confident that our search committee will select a candidate who embodies our commitment to creating safe, healthy, and affordable communities."
The Board anticipates selecting a new president and CEO by the end of the year.
Visit AH at atlantahousing.org or follow us on Instagram, Twitter and LinkedIn at @housingatlanta.