Earlier this month, Atlanta Housing (AH) hosted the Partner Up Landlord Symposium. The symposium, held at the Loudermilk Conference Center, educated prospective and existing landlords, strengthened existing partnerships and recruited new landlords for the Housing Choice Voucher Program (HCVP). The event welcomed more than 200 landlords and featured keynote speakers including president and CEO Eugene Jones Jr., Mayor Andre Dickens, and Atlanta Housing COO Terri Lee.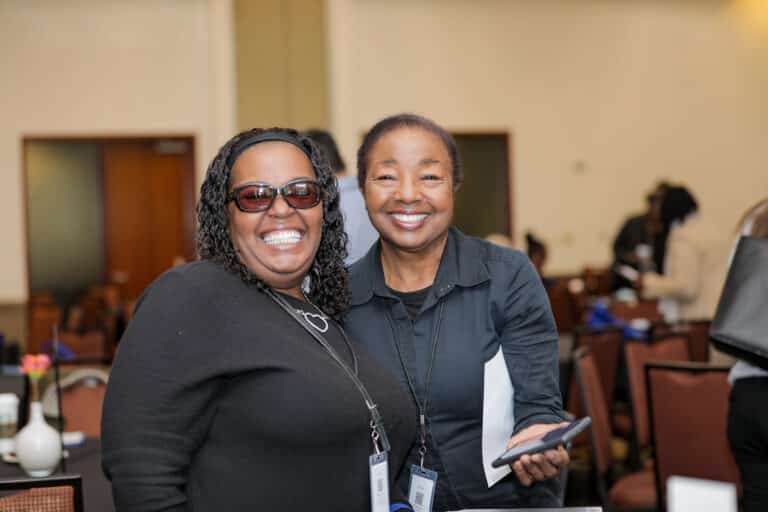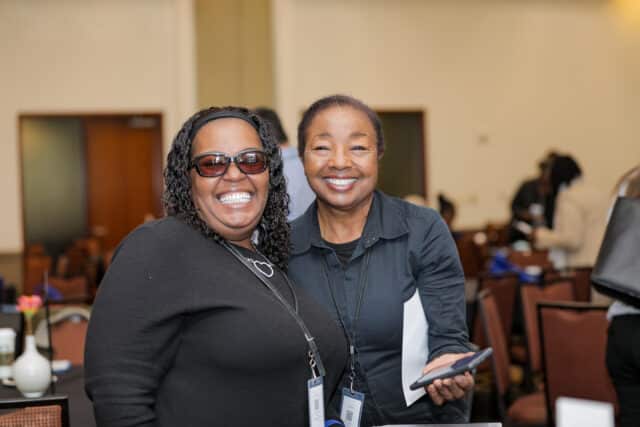 The HCVP is a federal program that assists low-income families to afford quality, safe and affordable housing in the private market. Last fiscal year, more than 19,000 households were served through the program in Atlanta.
"Atlanta Housing is making strides to house even more participants in the HCVP by increasing the availability of affordable housing. Landlords are not only AH partners but also AH ambassadors, and we depend on them greatly to help us ensure that this goal is met," said president and CEO Eugene Jones, Jr. "This year's Landlord Symposium was an incredible opportunity to help strengthen our efforts to increase affordable housing, and I am thankful for the AH team members who made this event successful."
Organized by the AH Housing Choice team, led by Senior Vice President Tracy D. Jones, the event offered landlord attendees an opportunity to participate in several informational sessions and panel discussions.  They were also able to meet with EERB (Energy Efficient Rent Boost) vendors who currently partner with AH to provide discounts and incentives to landlords who make energy efficiency upgrades to their properties. Landlords also had the opportunity to engage the City's Office of Sustainability.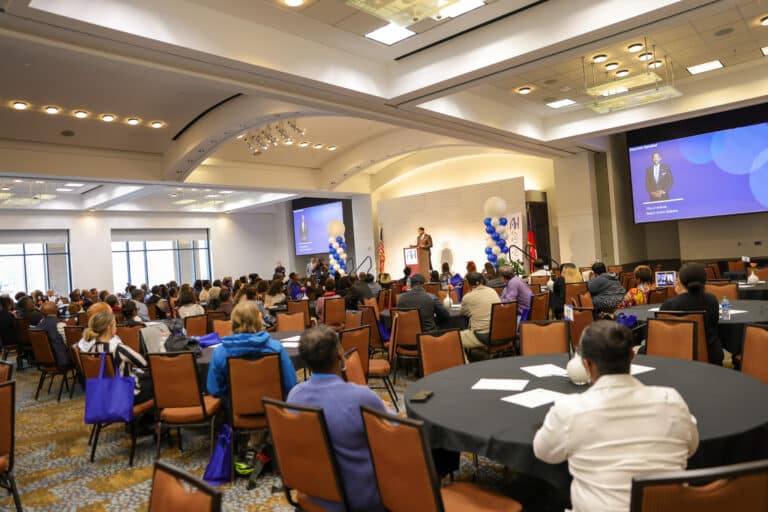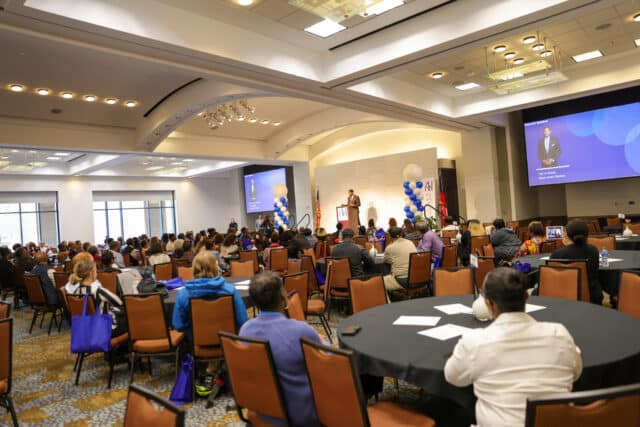 "I believe in purpose-driven business," says AH landlord partner Kito Johnson, CEO of Buy 'n Sell Inc.  "As an investor in the city of Atlanta, it's one thing to be able to reap the benefits of explosive growth, but I think we should be responsible investors and give back to the community," Johnson continues.
"One piece of advice I would give to new landlords is don't start anywhere except with Atlanta Housing," urges Gail Matthews of GM Realty.  "I have been a landlord partner for 15 years, and I like that we have annual inspections that keep our properties up to par, the income is guaranteed, and I enjoy my tenants."
For more information on partnering with the Housing Choice Voucher Program, including important links and forms for new property owners please visit HERE. Approved and prospective landlords can access the AH Landlord portal and property owner application HERE.